Wexford, Ireland July 22nd, 2021
Ceadogán Rugmakers today announced the launch of their new website. As we tentatively emerge from lockdown and isolation it seems we all have some catching up and filling in to do, and Ceadogán have some news to share.
In June 2020, Denis Kenny and Fiona Gilboy who have passionately led the team at Ceadogán for over thirty years decided it was time to pass the baton.
Their dedication and passion has taken the company from its inception as a small hearth rug business under dye house master Tom Ceadogain to its current status as a leading maker of handmade rugs and wall hangings with works being sent to customers all around the globe. Over those thirty years Ceadogán has pioneered collaboration between art and craft through projects with some of Ireland's finest artists and designers.
With backgrounds in furniture and fine art Colm Kenny and Martina Navrátilová have taken on the task of keeping the home fires burning at Ceadogán. A task which is both exciting and daunting for the couple who live in the 17th century courtyard where the workshops and showrooms are to be found.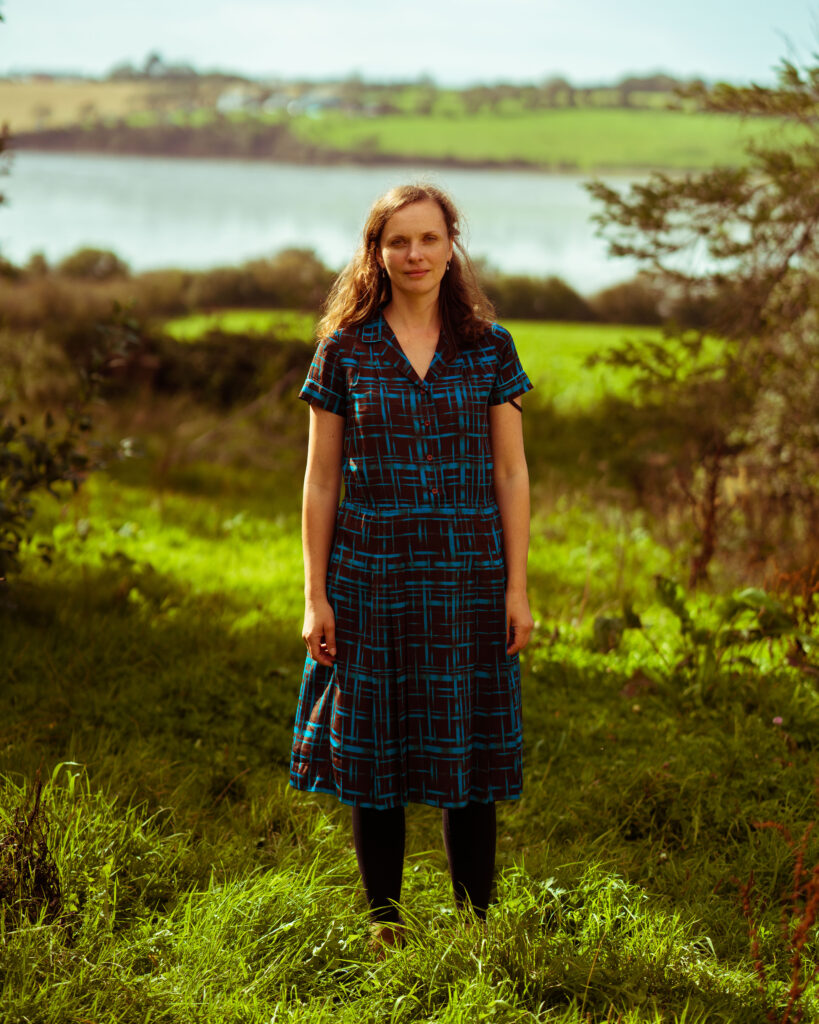 " We really want to honour all the hard work and dedication that Denis and Fiona have put into the business by continuing to bring it forward with our own passion and enthusiasm"
says Martina who hails from the city of Brno in the Czech Republic.
She came to Ireland in 2006 and spent several years living in Connemara as a painter and print maker before moving to the south east in 2012. Colm grew up in the yard where Ceadogán has its workshops and showroom. He studied furniture design in the furniture College in Letterfrack, where he then trained and worked as a furniture conservator for seven years before making his way (slowly!) back home to Wexford.
" We are super excited to be taking this on, I think our backgrounds and skills provide a fantastic basis for us to make our own contribution to the story of Ceadogán and we have some very exciting projects in the pipeline to mark the changeover"
The Website
The new website is a first step on their path of carrying on that story. The couple have hit the refresh button creating an e-commerce website that is a pleasure to browse and very easy to navigate.
" We were so dependent on the website throughout the lockdowns and were really grateful for and encouraged by the trust that was evident when our clients continued to make orders with us online. So it seemed obvious that we should do everything we could to make our website enjoyable and easy to use".
Living and working from the family homestead deeply roots Ceadogán in its surroundings and locality. It instills a sense of pride belonging and commitment to the work they do and reinforces the dedication they bring to their craft and trade. In a year that has brought with it so many changes, this one will serve to protect and preserve a cherished tradition and family business for many years to come.