Ceadogán Rugmakers today announced the launch of their new rug collection Ripple Effect, inspired by the beauty and infinite wonder of the circle. In collaboration with artists James Earley and Deirdre Breen, the rug collection sets out to explore and express the most perfect of creative forms.
From a full moon in the night sky, to the shape of the human eye. For centuries the circle and its continuity has lured artists to explore every aspect of its significance — in both concept and form. The purest universal symbol, without beginning or end, this self-contained shape is central to our relationship with the world.
James Earley
James Earley is an artist based in Dublin. His distinctive style celebrates and pays homage to his family's rich artistic past within Irish stained glass art. With an emphasis on colour, form and movement, there is a strong reference to abstract expressionism within Earley's work.
"It has been an amazing experience to work so closely with such respected craftspeople like Ceadogán. It has been a privilege to join forces and share our common vision, to celebrate and elevate contemporary Irish craft with an artistic sensibility."
Deirdre Breen
Deirdre Breen is a printmaker based in Cork. Breen works in large scale screen prints characterised by flat abstract motifs and geometric compositions. Her work explores the boundaries of perceived distinctions between art and design through studies in colour and form.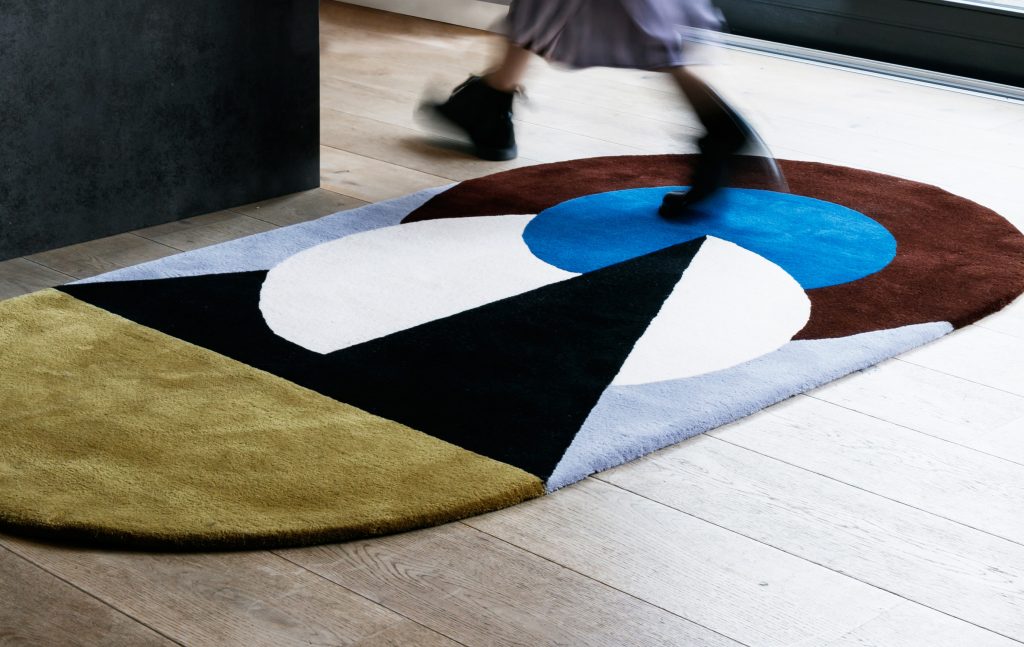 "The making process has been a joy. Working with Denis and Fiona on colour interactions has been a really interesting and fulfilling process. Seeing the designs translated through a new material for the floor has been really energising and exciting."
This new collection of rugs can be seen and ordered from the Ceadogán Rugmakers Stand C20 at the House Event in the RDS which runs from the 24th to the 26th of May, 2019 or by contacting us directly info@ceadogan.ie